As we all know that Guangxi Yanhua Super SD connect multiplexer stopped produce for a long time. Customers don't know where to buy good quality sMB Star C4 SD Connect. And many customers has wasted many money on buying sd connect c4. But they still don't know which seller's sd connect c4 is good.
Super SD connect Wireless multiplexer Mercedes sd connect c4
1. Serial Number:
In fact, the serial number can be changed by factory, so it is no useful for our decision.
Note:Serial number 101044 has locked, it cannot work with the new MB SD Connect c4 software.we provide serial number 100925 which can work with new software V2017.3 as well .
2. WiFI Card:
Wifi card also can not help us. Not all low quality sd connect c4' wifi card has no shell.
In fact, mostly of sd connect c4'wifi card has shell now.
And all MB SD C4 factoies' WiFi card is changing.
3. PCB Picturces:
This is the most important point to help us choose a good quality sd c4.In china market there are many PCB borad write full chip which best one ,acturally not ,full chip is added by new producers ,it is it is no useful .According long year's experience, I recommend this chip which best one ,and cost is high than anyone .Cost depends Quality ,that is right . so from me ,I promise to provide is cost price and ready to use if take with laptop from us ,
Why buy our Original Super Star Diagnose Xentry system with Vediamo for Mercedes Benz - DAS ULTIMATIVE SONDERSYSTEM
1. Full system with Xentey , DAS , EPC , WIS , Star Finder . SD media and others.
2. Addtional Vediamo system with full database , mercedes enginieer system can do some coding functions.
3. Original CF-19 TOUGHBOOK For Panasonic with full system , Xentry Original diagnostic computer
4. Best quality SD CONNECT with WIFI, stable, no error!
5. All software activated. All system ready to use!
6. It is 100925 model, can support 24V Trucks or Buses!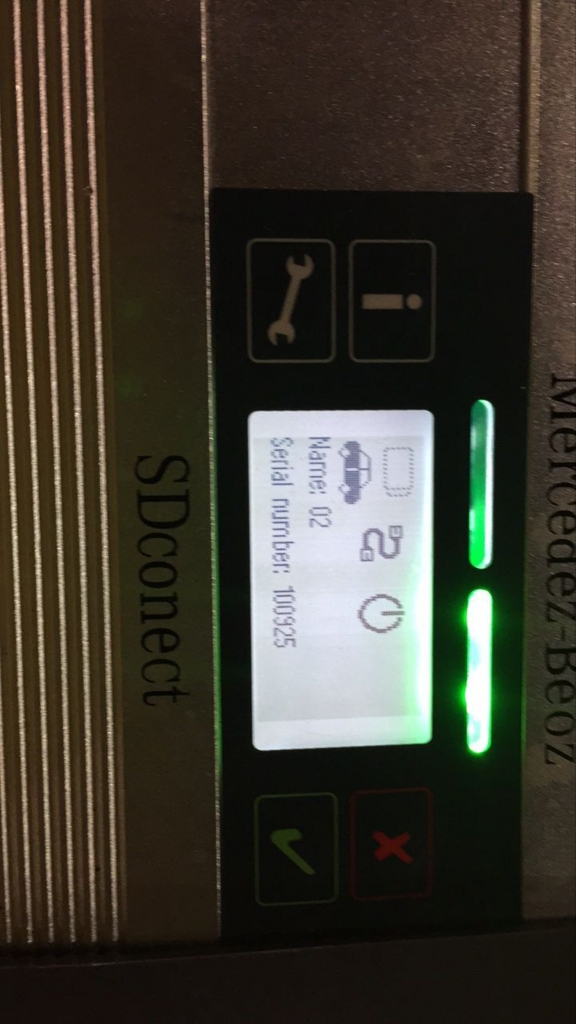 How we make sure MB SD Connect can work stable at your side
(whatapp: 008613728952674)
1.All MB SD Connect c4 will be power on and aging than 12 hours when we get them from factory.
2.All MB SD Connect C4 will be tested 3 times with Mercedes ECUs before shipping.
3.All MB SD Connect C4 main unit have 1 year free warranty, excellent after-service protect customers' benefit.