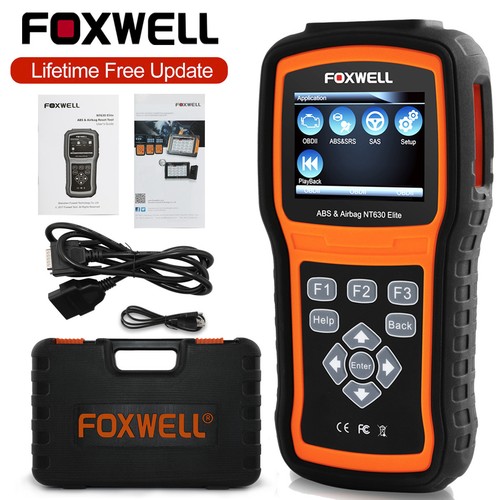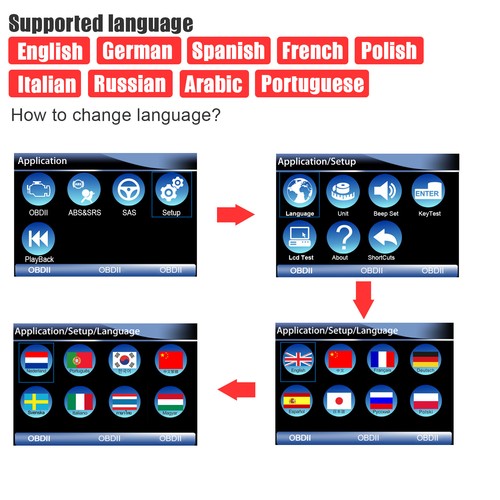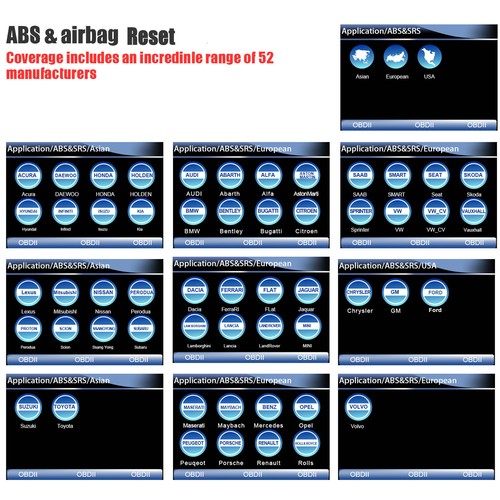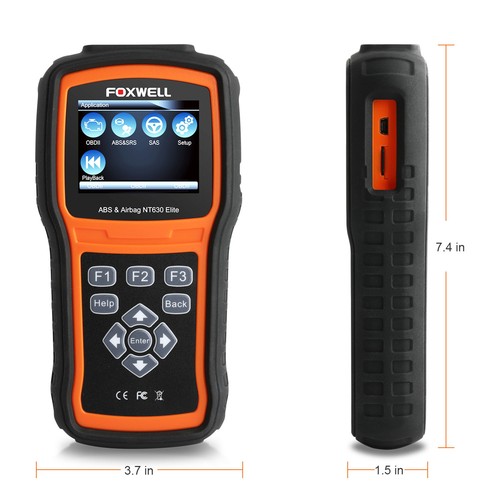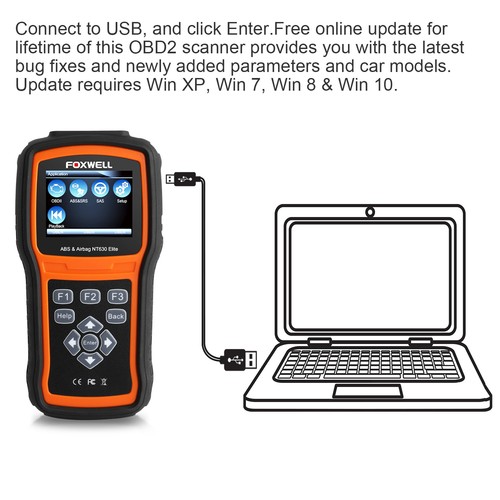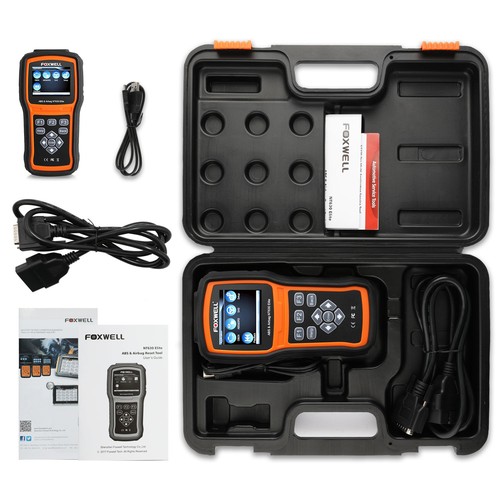 Product Description
Coverage includes an incredible range of 52 manufacturers. Including the latest 2016/2017 models on selected makes.
It delivers SAS(Steering Angle Sensor) Calibration on more than 35 vehicle makes.
Reads and clear codes and turns off ABS/Airbag warning indicator.
It allows you to use the scan tool temporarily active or control ABS/Airbag system or component. With NT630 elite, the check of electronic components such as switches, sensors, relays& actuators is made a simple task, saving your time and labor costs.
Provides live data graphing. Merges graphs for easy and intuitive diagnosis.
Supports all 10 OBDII test modes, such as live data, O2 sensor test, component test and more.
Enhanced OBDII Mode 6 functionality.
Code troubleshooters provide you faster and easier diagnosis Multilingual menu options and code definitions.
As easy as 1-2-3 with 4.3in TFT color screen and menu-driven operations.
Ergonomic design and ruggedly built for both shop and road tests.
Language: English and Spanish.
External Power: 8-18 Volts powered by vehicle battery.
OBD2 + ABS&SRS + SAS Diagnostic & Reset

Engine Fault Codes Read & Erase

Live data in text and graph mode

I/M Readness

O2 Sensor Monitor Test

Read vehicles VIN Code Calibration info

ABS/ DSC Fault Code Read & Erase

Air Bag/ MRS systems Diagnosis

Wheel Slip Control Systems Diagnosis

Safety Systems Diagnosis

Steering Angle Sensor Adjustment
Specifications:
Brand: FOXWELL
Model: NT630 Elite
Color: black + orange
Display: Backlit, 4.3", 480 * 272 TFT color display
OSD Language: English, French, German, Spanish, Dutch
External Power: 8-18 Volts powered by vehicle battery
Working Temperature: 0℃to 60℃
Storage Temperature: -20℃ to 70℃
Product Dimension: 20 * 13 * 4cm / 7.9 * 5 * 1.6in
Package Size: 33 * 22 * 7.5cm / 13 * 8.7 * 3in
Package Weight: 1530g / 54oz
Update (lifetime free update online ):
With internet access, you will always have the latest bug fixes, new vehicles, newly added parameters and functionality at your fingertips. And they are free update after your registration. 
Simply install the SD Card into your computer or an SD Card reader, log into the PC application, and click update. The application does all the work,syncing the latest software to your tool.

Package List:
1 * NT630 Elite Scan Tool
1 * Memory Card
1 * USB Cable
1 * Diagnostic Cable
1 * User Manual